Swim Lesson Registration opens on Tuesday, March 7th at 8:00am.
An evaluation is required to register for all levels with the exception of Skips, Pikes, Polliwog 1 and Intro to Swimming.
Click on the flyer below to view all the classes being offered this spring: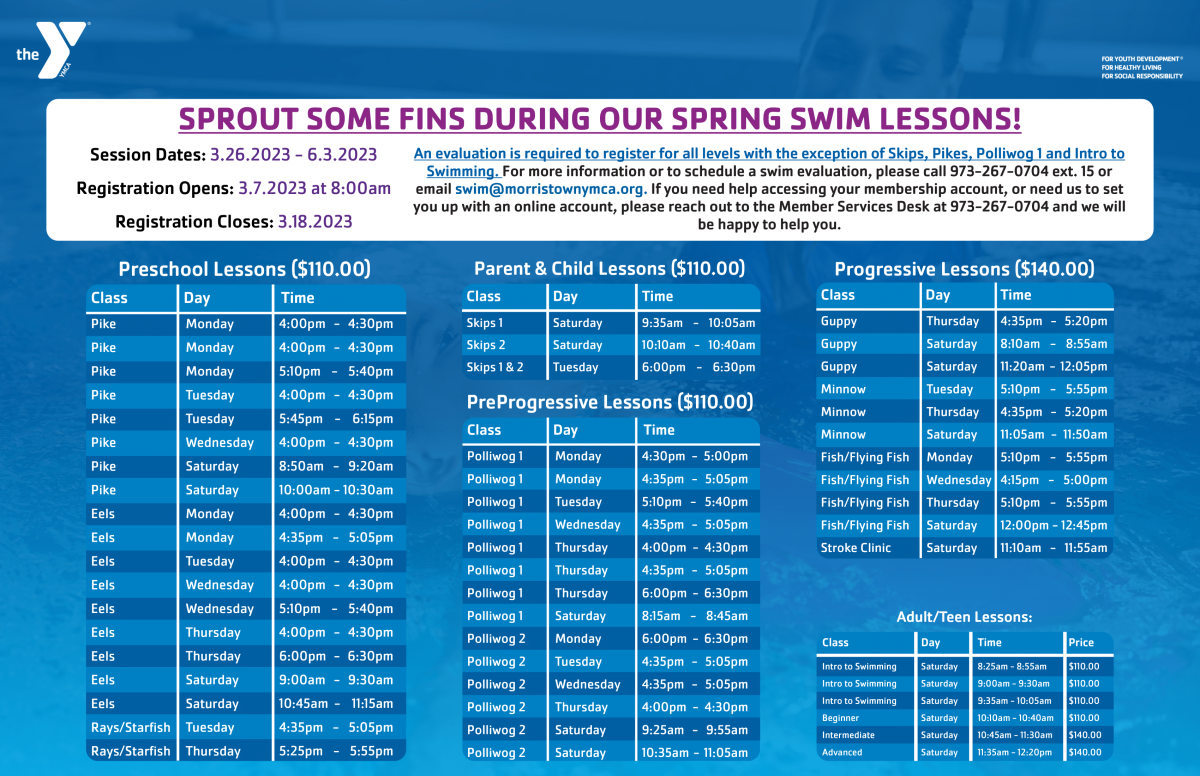 For more information about swim lessons or to schedule a swim evaluation, please call 973-267-0704 ext. 15 or email swim@morristownymca.org. If you need help accessing your membership account, or need us to set you up with an online account, please reach out to the Member Services Desk at 973-267-0704 and we will be happy to help you.
Click the Buttons Below to be Directed to Your Registration Page!
Skips I & Skips II Pikes, Eels & Rays/Starfish Polliwog I & Polliwog II Guppy, Minnow, Fish/Flying Fish & Stroke Clinic Adult Swim Lessons