YOUTH BASKETBALL ASSOCIATION (YBA) for 5th and 6th Grades
The season will run January 20th, 2024 through April 13th, 2024. Online registration will open Wednesday, November 22nd at 8am.
Our philosophy at YMCA YBA is that players need to develop their skills and love for the game while having fun and exercising! All YBA leagues are co-ed and will focus on developing basketball skills, team play and leadership skills. Children should bring Water Bottles and wear appropriate clothing. Members and Non-Members welcome! Non-members must activate a YBA Non-member membership account to be able to register.
5th & 6th Grade Program Information
$120 for members / $170 for non-members

Held at Greater Morristown YMCA's Basketball Gym

3:00pm to 4:00pm

48 Children Maximum Participants Allowed (24 Children are Needed to Run the Program)
Registration is required through our online portal and will open on November 22nd, at 8:00am. Registration will close on December 13th, at 7:00pm. This registration is on a first come first served basis. There will be no buddy requests, but please note that coaches take into consideration schools that players are attending when creating the rosters. The first two Saturdays of the season will be skills and drills, no games will be played.
We will need 4 volunteer coaches for each of the 5th/6th Grade teams, please email the YBA volunteer application to yba@morristownymca.org as soon as you are able to.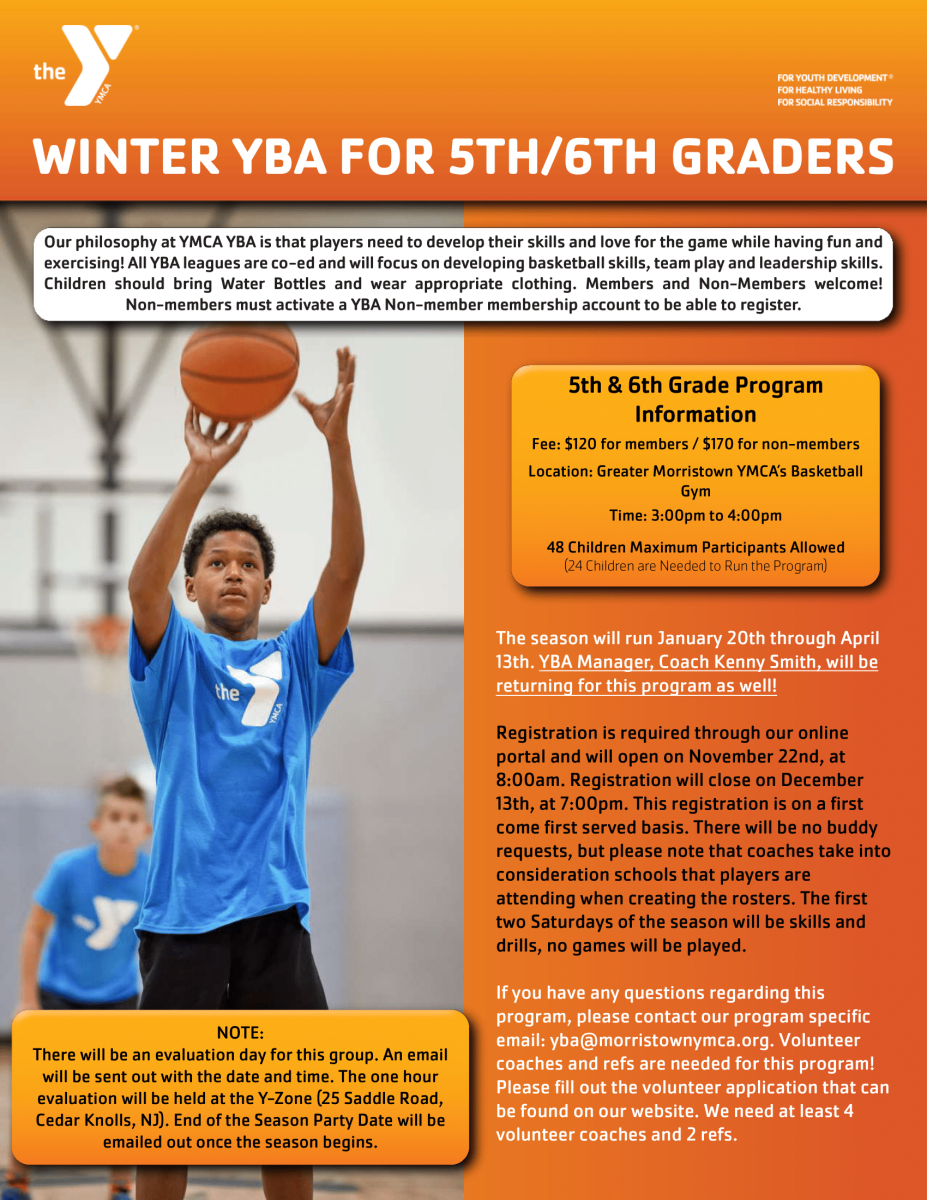 For any YBA questions, please feel free to email the YBA Manager Kenneth Smith at: yba@morristownymca.org.