Greater Morristown YMCA Hosts 33rd Charity Golf Outing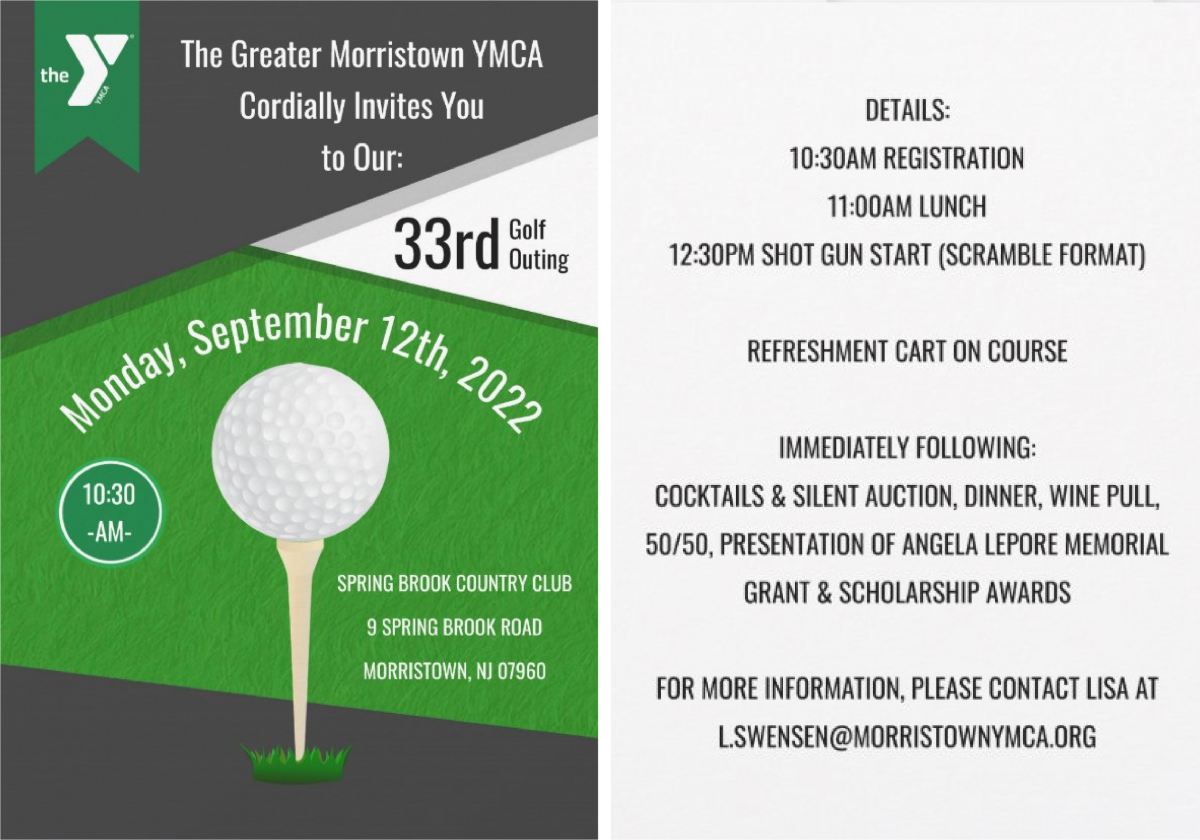 The Greater Morristown YMCA is hosting our 33rd Annual Charity Golf Classic on Monday, September 12, 2022 at Spring Brook Country Club, located in the heart of Morristown.
This annual event raises close to $81,000 which benefits our Annual Campaign Scholarship fund for disadvantaged children. It is the Greater Morristown YMCA's mission to provide access to our wide range of programs available to every child, regardless of his/her family's ability to pay for these services. For the past 33 years, the generosity of hundreds of players and sponsors of our golf outing has enabled us to offer over 2,600 children a childhood experience they would never otherwise enjoy. Whether our scholarship assistance enables them to have fun at camp, learn how to swim, or enroll in one of our award-winning childcare centers, these children receive opportunities that will continue to shape their lives for years to come.
About the Y
Founded in 1874, The Greater Morristown YMCA, Inc. is an organization focused on youth development, social responsibility, and healthy living. As part of one of the nation's leading non-profit organizations, we work to ensure that the Y is accessible to ALL people, regardless of age, income or background. The Y is a safe place for children and families to play and bond; for youths, adults, and seniors to stay fit and socialize; and for community members in need to find a bright spot in their day. We play a critical role in enriching the lives of hundreds of underserved residents by offering financial assistance for programs, services, and memberships through our Annual Support Campaign. Visit us at www.greatermorristownymca.org for more information.
About Spring Brook Country Club